全球经济高风险地区发货有风险?一航TOP-T Global 为您把关。
2022-11-19
一航TOP-T Global 可在全球或面临经济危机的地区提供值得信赖的综合性物流服务
https://m.weibo.cn/7768492976/4837577095644757
阿富汗 Afghanistan
阿根廷 Argentina
埃及 Egypt
老挝 Laos
黎巴嫩 Lebanon
缅甸 Myanmar
巴基斯坦 Pakistan
斯里兰卡 Sri Lanka
土耳其 Turkey
津巴布韦 Zimbabwe


我们将为您提供稳定、可靠的风控工作和周到细致服务:
小单控货,接指令放货;
关务咨询,清关放行,代收代付关税;
仓储分拨,堆存寄放;
听指令送货上门,监装卸车等;
具体业务欢迎详询:一航物流全球供应链,全球物流,端到端,门到门,进口,出口业务 #top-t global 国际供应链服务# : www.topt-intl.com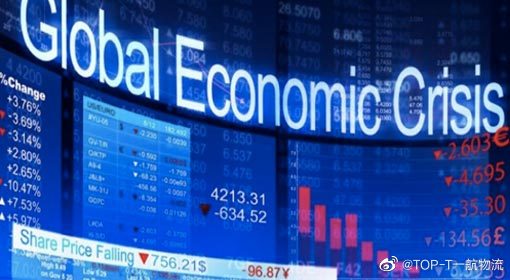 Sri Lanka 🇱🇰 is facing its worst crisis in recent memory. The prime minister of Sri Lanka, Ranil Wickremesinghe, says the nation's efforts to set up a bailout from the IMF have been delayed by the severity of its financial crisis. But Sri Lanka does not have the only economy that is in serious trouble as prices for food, fuel and other necessities have greatly increased the war in Ukraine.


Countries including Afghanistan, Argentina, Egypt, Laos, Lebanon, Myanmar, Pakistan, Turkey, and Zimbabwe are facing their own economic crises.


It's estimated that about 1.6 billion people in 94 courtries face a crisis involving food, energy or their financial systems. A report last month by the Global Crisis Response Group of the United Nations Secretary-General said about 1.2 billion people live in "perfect-storm" countries. That is a term meaning individuals living in those countries are at a high risk of crisis from rising costs and other long-term problems. Each country has its own problems. But they all share rising risks from inflation. Observers say some costs have been driven higher by Russia's war with Ukraine. The World Bank estimates that per capita incomes in developing countries this year will be five percent below levels before the COVID-19 pandemic. Economic problems are also fueling protests. Short-term, high interest borrowing because of the pandemic, increased debt for countries already struggling to meet load payments. The U.N. Says more than half of the world's poorest countries are experiencing or risk facing debt problems. Here are a few of the countries facing severe economic problems.


About two of five Argentines 🇦🇷 are poor and Argentina's central bank is running low on foreign financial holdings for international trade. The country's money, the peso, continues to lose value. Inflation is expected to go over 70 percent this year. Millions of Argentines survive because of soup kitchens And state financial support programs.
Many of those programs are run by powerful social organizations linked to the ruling. Critics say the recent agreement the country made with the IMF to restructure $44 billion in debt could slow any recovery.


The Lebanese people 🇱🇧 are experiencing a crisis similar to the one in Sri Lanka 🇱🇰. The value of the nation's money has collapsed. There are shortages of necessities, high inflation, growing hunger, long lines for fuel, and a greatly weakened middle class. Like Sri Lanka, Le banon suffered a long civil war and its recovery has been restricted by government disagreement and terror attacks. Proposed taxes in late 2019 increased anger against leaders and let to months of protests. The nation's money, or currency, began to sink in value and Lebanon could not pay back loans totaling nearly $90 billion at the time. Lebanon's debt is estimated to be 170 percent bigger than the value of all the goods and services it produces in a year, its GDP. By June 2021, the currency had lost nearly 90 percent of its value. The World Bank said the crisis was one of the worst the world has seen in more than 150 years.



Turkey 🇹🇷 is facing difficult economic conditions as the country has a trade deficit and investment money is flowing out of the country. Turkey is seeing high and rising debt inflation of over 60 percent, and high unemployment. The Central Bank started using foreign financial holdings to avoid a currency crisis. That was after the local currency, the liras, fell to all-time low values compared to the U.S. dollar and euro in late 2021. Tax cuts and government payments for low fuel prices have weakened government finances. Families are struggling to buy food and other goods. Turkey's foreign debt is equal to about 54 percent of its GDP. That level is too high to continue, considering the government's high debt.